Mizu-usagi bespoke bags are the best!
Bespoke Bags
Mizu-usagi started its life making special one off bespoke pieces for friends and family. The idea is that the person can choose the bag design, the fabric, the colour, the Japanese Obi and the handles. The concept is so that the user ends up with their perfect bag!
I love making bespoke bags……. why,  you may ask? Well it brings me great pleasure creating something that first is a unique one off piece and secondly has been chosen specifically to suit the users needs.  And WOW the joy it brings to see their faces when it is finished and they can use it or give it to a loved one as a gift.
What sparked me to write this post is that this week I  received some lovely pictures and kind words of appreciation from a friend living in New Zealand who had asked me to make her a laptop sleeve because she could not find one that she liked.  She chose Japanese denim and a cotton green and orange obi and requested that she wanted it to put into her bag for easy transportation.  She sent me a message and pictures expressing her happiness her exact words were "I love this bag it is unique and beautiful"  I was so happy to hear that and it  just made my day !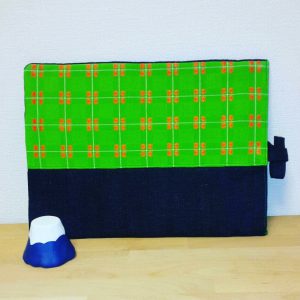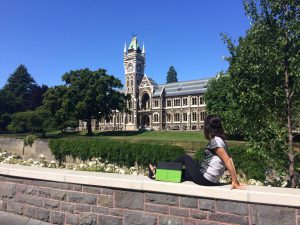 The Future of Bespoke 
Although we now have our beautiful shop mizu-usagi bespoke continues to grow. Two days ago I was requested to make a bespoke tote bag using black vintage Japanese obi and leather straps . So this will be my next project, I feel so lucky that I can do this and that the requests continue to flow…..THANK-YOU.
Bespoke Requests
If you would like a bespoke item please have a look in my online shop www.mizu-usagi.com to get an idea of what we are creating.  Or contact me directly at lfs@mizu-usagi.com Bags, laptop sleeves, pouches and scarves at your service!